A place for people to come together to watch, chat, and interact with their favorite user-created TV streams.
Tags
Branding, UI/UX, Animation

A place for people to come together to watch, chat, and interact with their favorite user-created TV streams.
Tags
Branding, UI/UX, Animation
Inlet recruited me to lead branding and UX on their new venture. I partnered closely with the stakeholders and development teams to discover and design an experience that would combine the real-time interactivity of livestreaming with the endless entertainment of live television.
While the idea was technically sound, there was little to no ground-work on design when I joined. After leading a number of branding workshops that would unveil the look and feel, I switched my focus to developing user-flows and wireframes that would help the team visualize where we were heading. Finally, I lead the visual design and quality assurance for the platform before we launched.
Combining the real-time interaction with the entertainment of live television
How can we bring the feature-rich interaction of streaming to live linear feeds, and build a platform that will attract content-creators and communities to early adopt?
"Anthony has the rare ability to take a kernel of an idea and grow it into a fully-realized product. He was able to sift through the hectic energy of our early-stage product development and execute in a way that made everyone feel heard and seen. Beyond his design chops (which he has in spades), Anthony is a real thought-leader and an essential member of our team."
The ever-expanding landscape of Internet TV
Thanks to the increase of streaming options and every distribution company releasing their own exclusive app, viewers have never had more options fighting for their attention when it comes to entertainment. Social media implements gray hat marketing strategies to keep users addicted. Watch together technologies have popped up within the titans of the TV industry. Amidst all of this noise, there is still a demand among content creators to build an experience that combines the strengths of social media, television, and community building all in one place.
When we had our kickoff meeting, I deduced that we needed to make a platform that would feel familiar to our audience, yet fresh in features. I did a quick lo-fi wireframe research, comparing the visual hierarchies, elements, and UX of leading video platforms. Using those finding, we started developing our own user experience, capitalizing on all of their strengths.
Watch 24/7 Linear Channels by content creators and brands
Interactive features for Viewers
React Live to your favorite content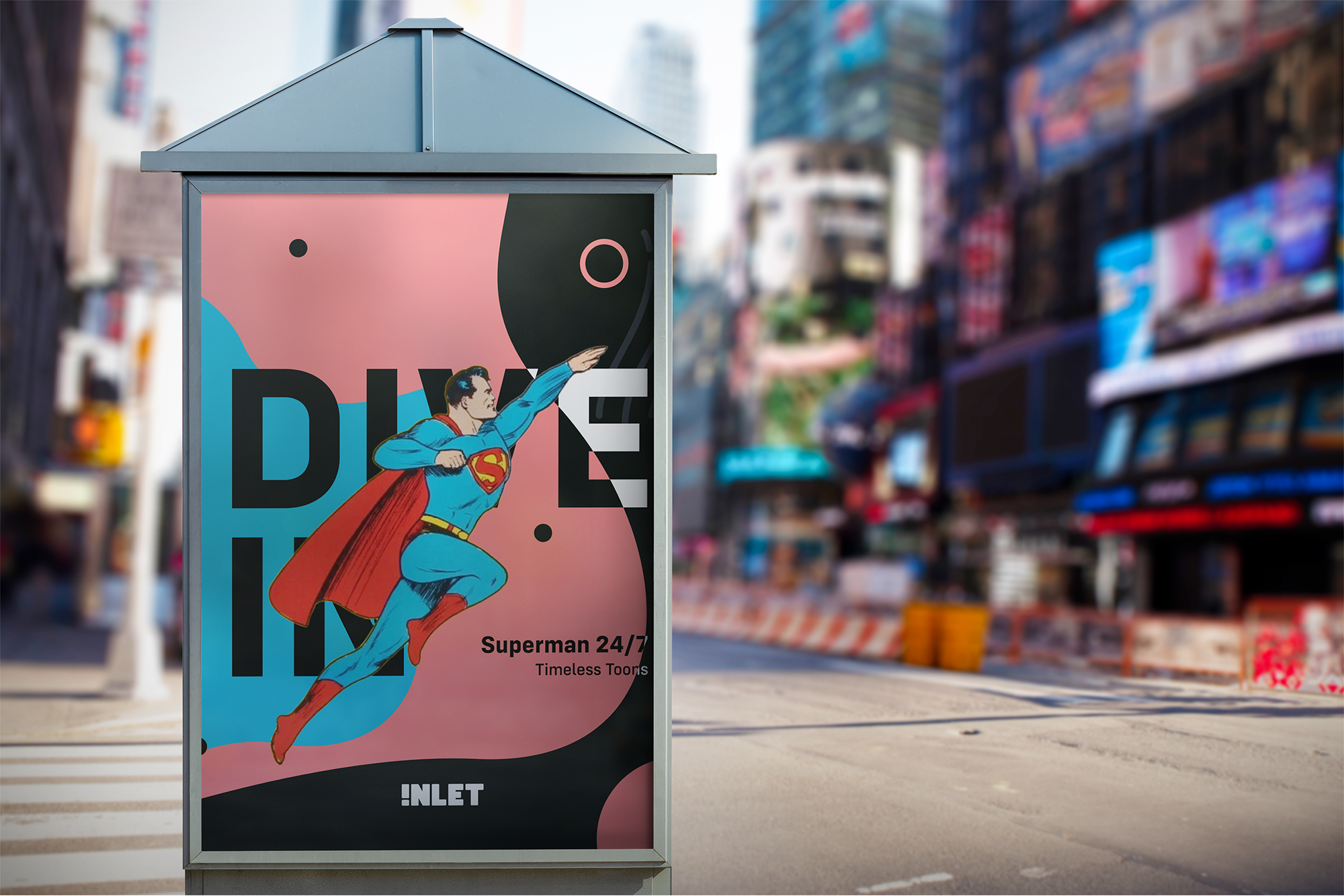 Pin and react live to their favorite content, because reaction content is peaking in popularity – which assisted Inlet's launch strategy. A user can host a stream whenever they want to join in, activating their camera and microphone separately.
Cheer with Inmotes during a stream, because users love showing their true colors. Inmotes have a unique aesthetic that can be adopted by other brands for partnerships – like Pokemon.
Viewers can take control of their stream with Inlet Studio, the fully featured live stream management portal, because streaming quality content has high barriers to entry and should be simple enough for any content creator.
Designing for all devices
This project was initially created for desktop, but as soon as we created a proof of concept – we started translating the designs for mobile, tablet, and CTV.
Working with the leadership team, I designed pitch decks to help secure future rounds of investment.